About
Meet Linda Rachu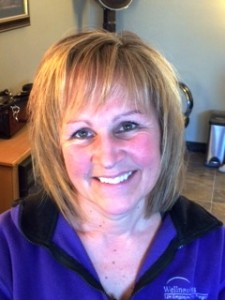 Personal Trainer and Nutritionist

My Philosophy

Certified in the fitness industry since 1994, I take my profession seriously and to heart. Whether you are looking to tone up, lose body fat, or gain muscle, I will help you meet not only your fitness goals, but also as a certified nutritionist I will teach you to make healthier eating choices by setting you up on a nutritional meal plan. As a professional in the forever changing field of fitness and nutrition, I feel I can never stop learning about the latest scientific and nutritional discoveries.
EDUCATION AND CERTIFICATIONS
Certified Personal Trainer – National Academy of Sports Medicine

Certified Nutritionist – Exercise & Nutrition Works Inc.

Certified Group Exercise – Aerobics & Fitness Association of America

Certified CPR/AED
SPECIALTIES
Strength/Toning & Cardiovascular Training

Nutritional Meal Planning

Youth to Older Adult Training

Sports Specific Training
INTERESTS & HOBBIES
My favorite hobbies include rollerblading, kayaking, boating, hiking, snowmobiling, skiing, and snowshoeing. I also enjoy the variety of Aerobic classes I teach including 20/20/20, Yoga, Cardio Kickboxing, and Group Strength Training.
To set up your personal training appointment with Linda, call 715-316-7896 0r email lrachufitnessnutrition@gmail.com.
PERSONAL TRAINING FEES (Add $10.00 per session for Nutritional Meal Planning)
60- Minute Session $30.00 Train with a partner for ½ the price!
(5) 60- Minute Sessions $135.00 (5) 60- Minute Session $90.00 per person
(10) 60-Minute Sessions $250.00 (10) 60- Minute Session $150.00 per person
Comments